22 Oct 2018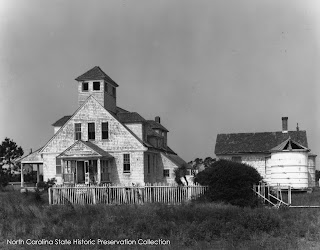 Built in 1874, Chicamacomico Life-Saving Station was among the first seven Life-Saving stations in North Carolina. Designed in the "timber frame" style, the buildings were basic but strong enough to withstand the high winds and unpredictable weather conditions of the island, house equipment and be comfortable enough for the surfmen to live there. Over the years, extensive maintenance and building additions were made to the station.
The crew members of Chicamacomico were credited for a number of rescues throughout the station's history. It's most famous rescue was that of the British tanker, the Mirlo. On August 16th 1918, the Mirlo was sunk by German submarine U-117. The surfmen of Chicamacomico were able to rescue 42 of the 51 British sailors aboard the Mirlo and is considered one of the greatest rescues of WWI and of the early Coast Guard. 
With the growing technologies in weather and rescue equipment and abilities, the need for multiple stations was becoming unnecessary.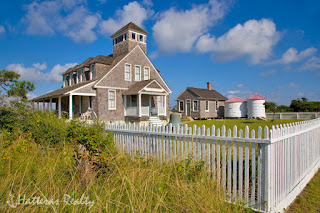 In 1954 Chicamacomico was decommissioned and the site was taken over by the NPS. Later in 1968 the station's buildings were bought by the Civic Association and turned over to the Chicamacomico Historical Association Inc., who owns the site today. The association continues its efforts in restoring each building and all available rescue equipment.
Check out www.chicamacomico.net for a full history of the station, calendar of events and other details about this historical site.
Top Photo: North Carolina Historic Preservation Collection, No Date
Bottom Photo: Hatteras Realty, Present Day Chicamacomico Station